If you've been searching the four corners of the Earth for the best bath towel for sensitive skin, look no further.
Maybe you're the kind of person that has to be extra careful in the sun or take care choosing soaps or creams to avoid skin irritation?
You'll know how frustrating it can be when you can't find a soft, soothing bath towel to dry yourself off after a nourishing soak in the tub or fresh from a rejuvenating shower.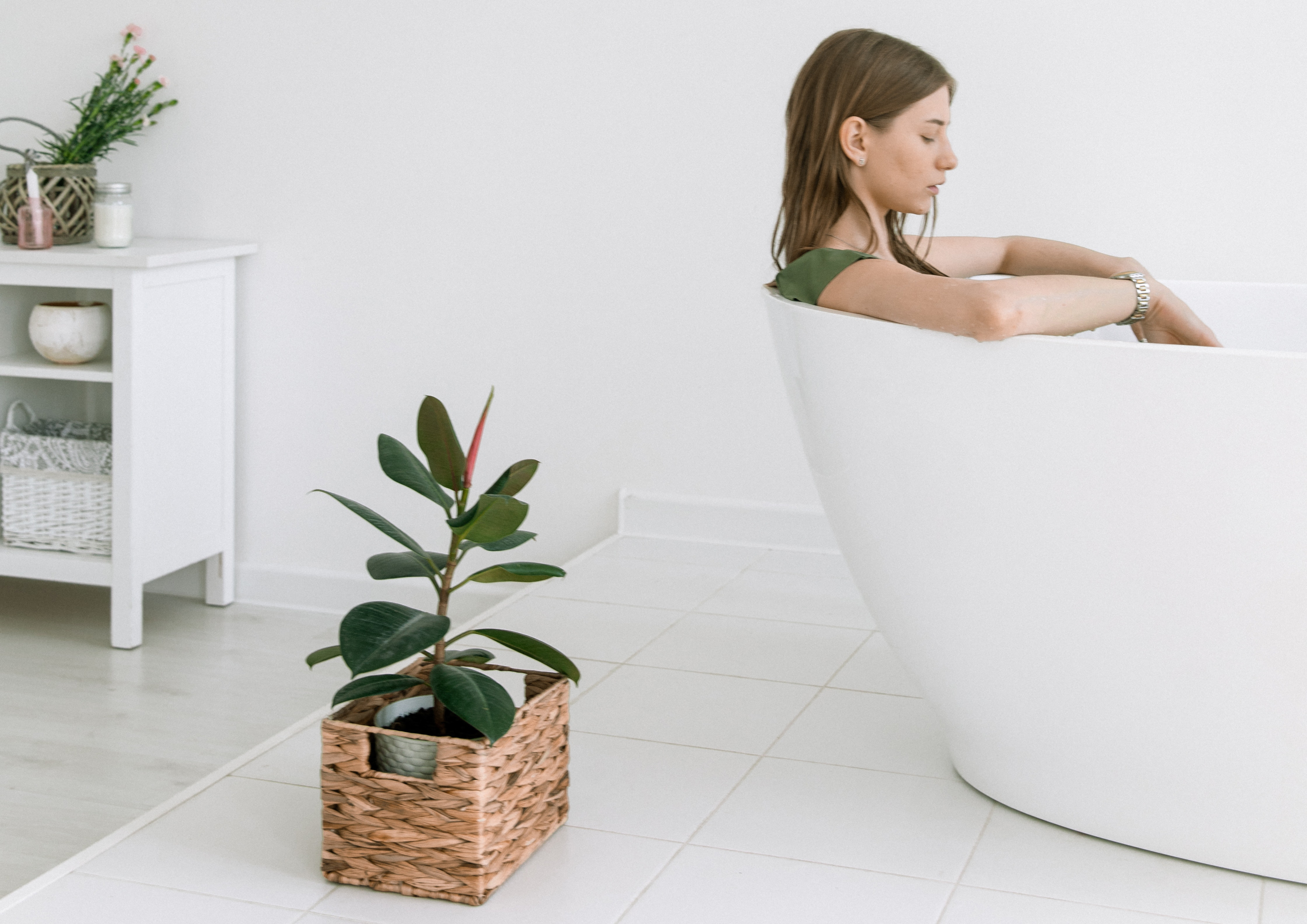 When it comes to looking after your skin at bath time, your body deserves the very best affordable quality towels.
It's comforting to know that you are about to discover the best bath towels for sensitive skin.
Introducing the Misona Ultra Soft Bamboo Towels that are made from natural plant fibres.
Not only are they unbelievably soft, but they absorb moisture so well that you can stay wrapped in one for a long time after a bath or shower without worrying about coming out in a rash or bearing the discomfort of any irritation.
As a sufferer of sensitive skin, you'll never embrace the feel of scratchy cotton towels, which may be perfectly fine to others (until they feel the difference!).
It's time to treat your skin to a life-changing bamboo towel experience. And your family, too, if they love super soft towels just as much as we do.
Why Bamboo Towels Are Excellent for Sensitive Skin
Ultimately bamboo is a type of grass, and because it is naturally antimicrobial, bamboo takes care of any unwanted pests and bacteria on its own.
It never needs to be treated with harmful chemicals or pesticides either because of its rapid growth (up to 3 feet every single day!).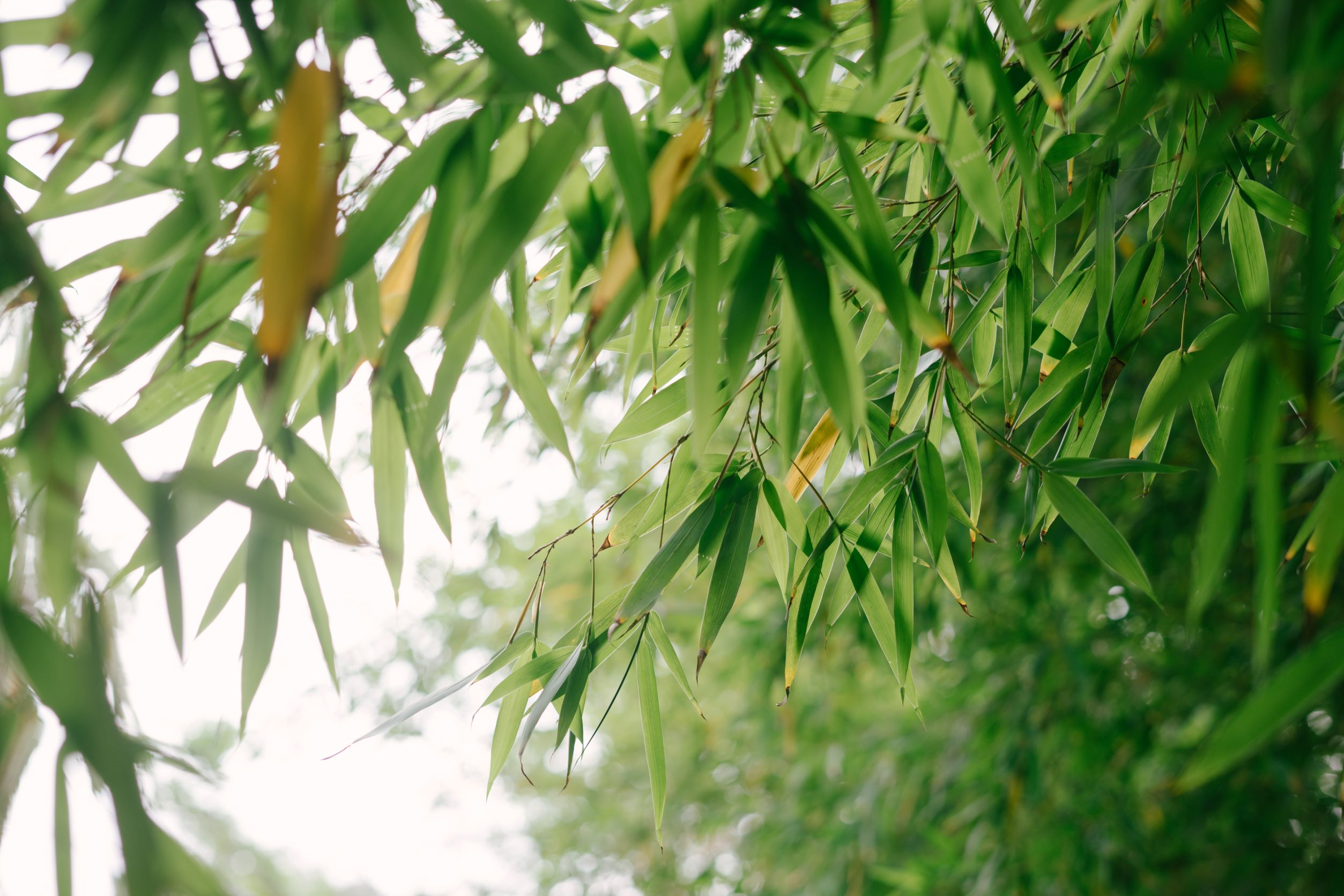 Bamboo is also not commonly eaten by insects or infected by pathogens, so that's better for the environment and your skin. 
Without a doubt, a bath towel made of natural material that can prevent the growth of moisture-loving bacteria and viruses is going to be the perfect friend to your sensitive skin.
And simply nothing much beats the super germ-fighting properties of bamboo.
Certified Organic and Non-Toxic
The Misona bamboo towels are certified organic and non-toxic, so you can be sure that once the bamboo is processed into bamboo viscose, any processing agents won't be harmful either.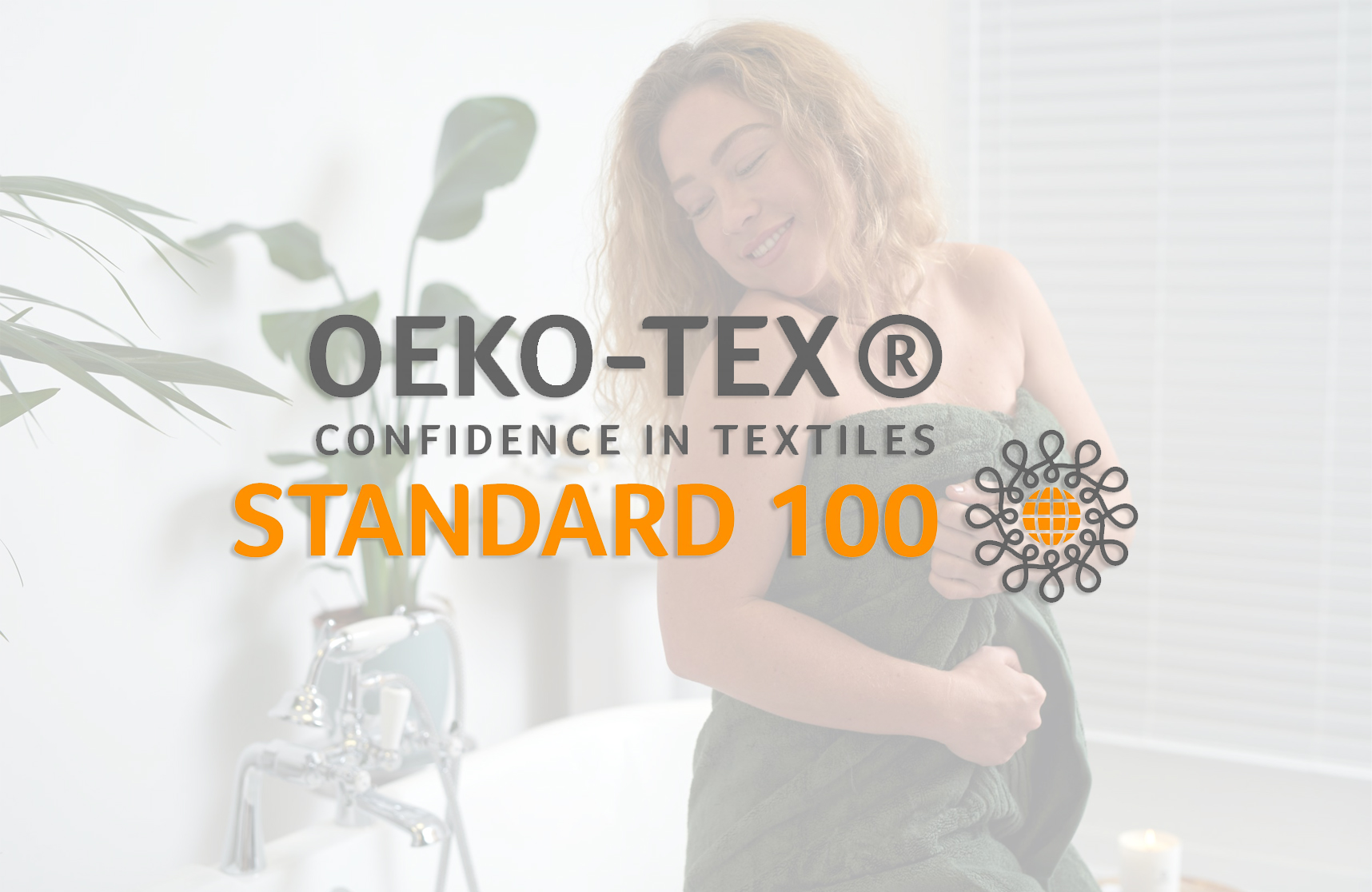 That's why these towels carry the OEKO-TEX 100 STANDARD certification, guaranteeing that no harmful dyes or chemicals were used in production. We want you to buy with confidence.
Bamboo and Hypoallergenic Bath Towels 
The antimicrobial properties of bamboo create a hypoallergenic towel that naturally repels mildew and mould, so that's even more protection for your sensitive skin and any microbe-associated allergies. Winner!
The antibacterial properties that remain from the bamboo plant will also prevent any mould or mildew building up on towels that are left hanging around often damp after use, something that pure cotton towels don't guarantee.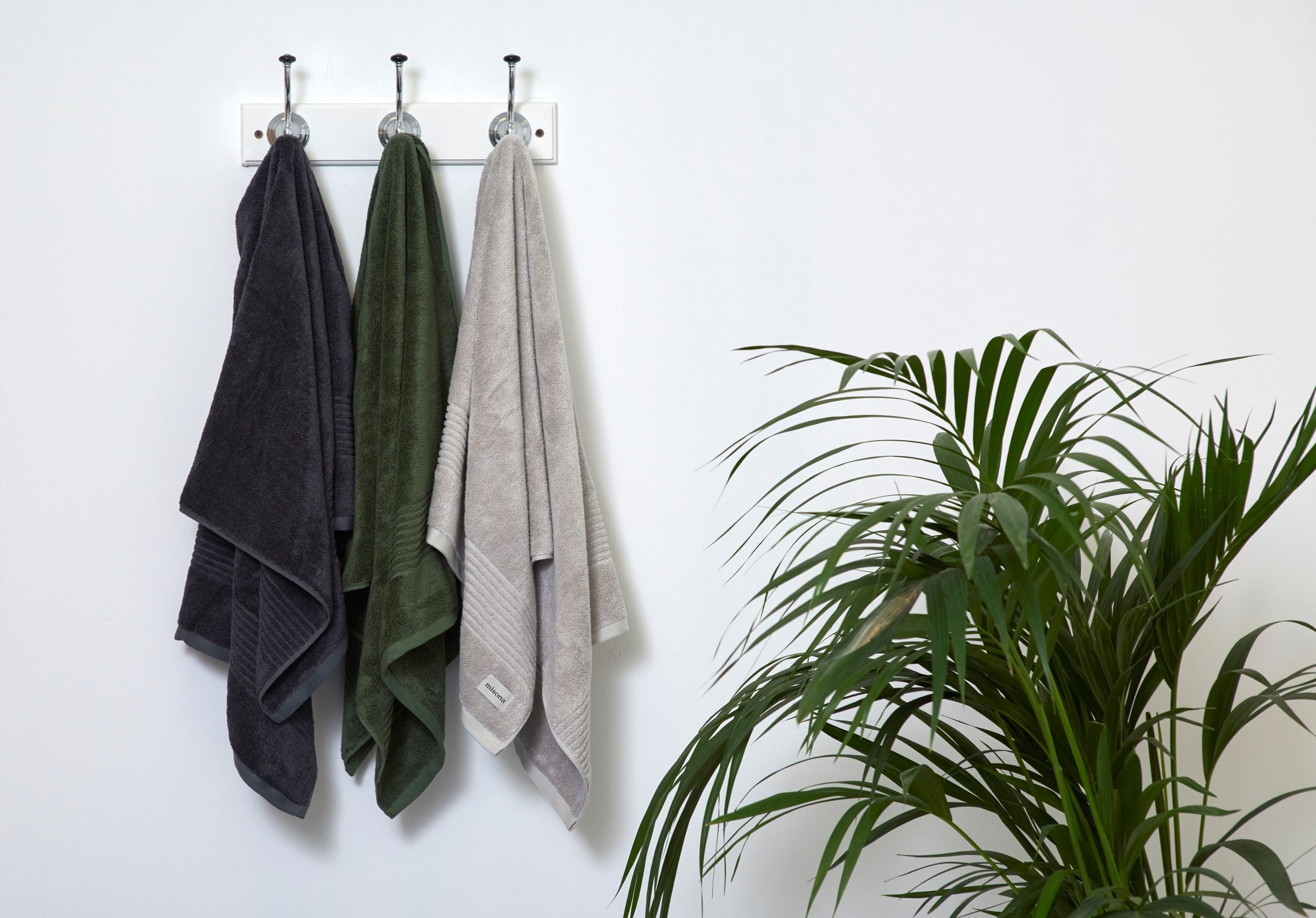 When bamboo tufts are turned into the fibre that creates the soft bath towels, the anti-bacterial properties remain, fighting back against odour-causing bacteria and keeping the towels smelling as fresh as when they first arrived.
Antimicrobial Properties for life
Scientific studies on the antimicrobial properties of bamboo viscose found that even after washing over 50 times, the germ-fighting powers in the fabric remain strong.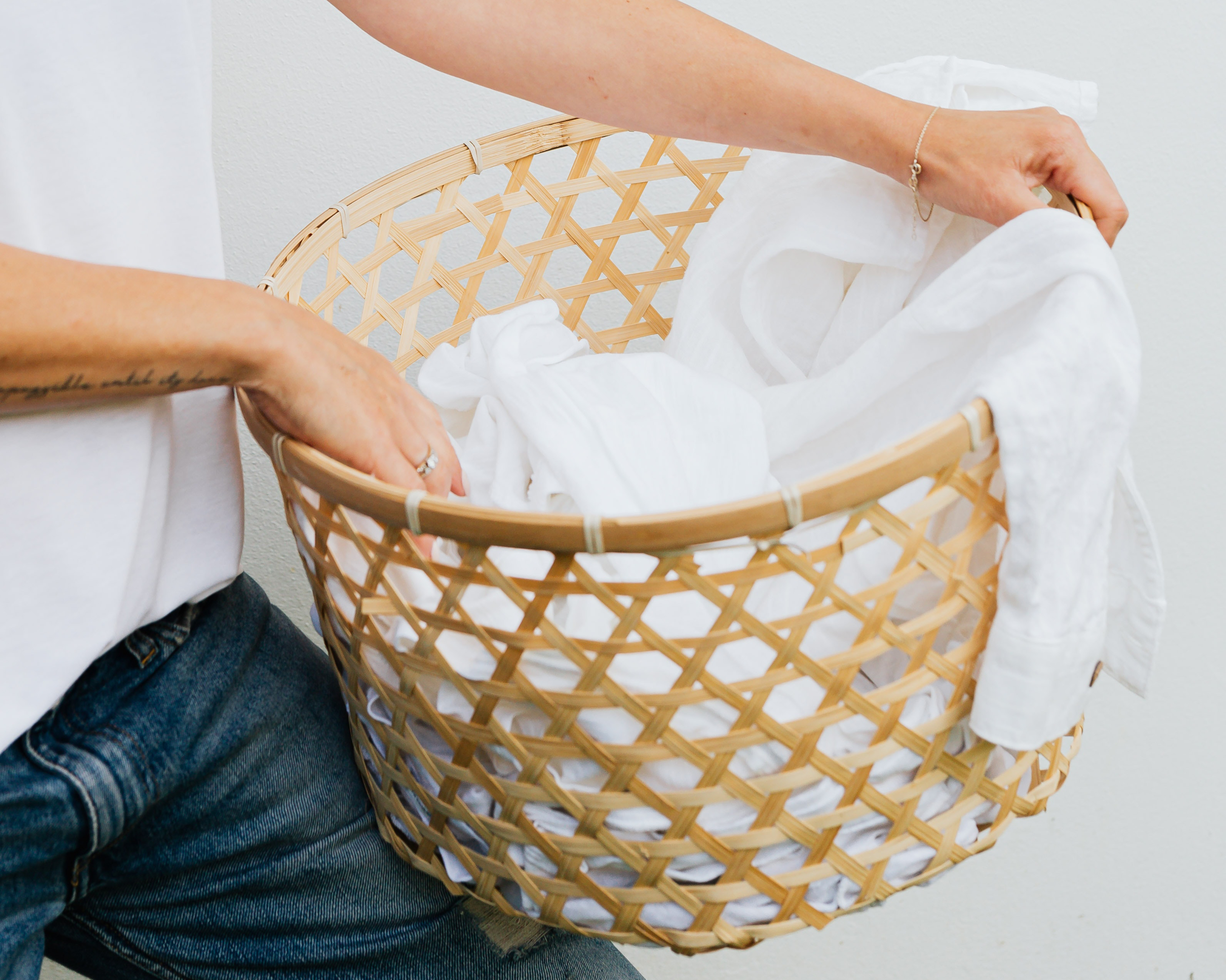 It's good news: your towels should stay tough germ-fighters and prevent odours for as long as you have them.
Water Absorbency is Essential for Sensitive Skin 
Clearly, there are lots of reasons your skin might be sensitive.
You could have a condition like eczema or rosacea, or it could be that your skin is sensitive because you've recently had surgery.
Maybe you are very susceptible to chemicals or synthetics. Fear not - these towels are completely free of any synthetic fibers and materials, as are all of our products.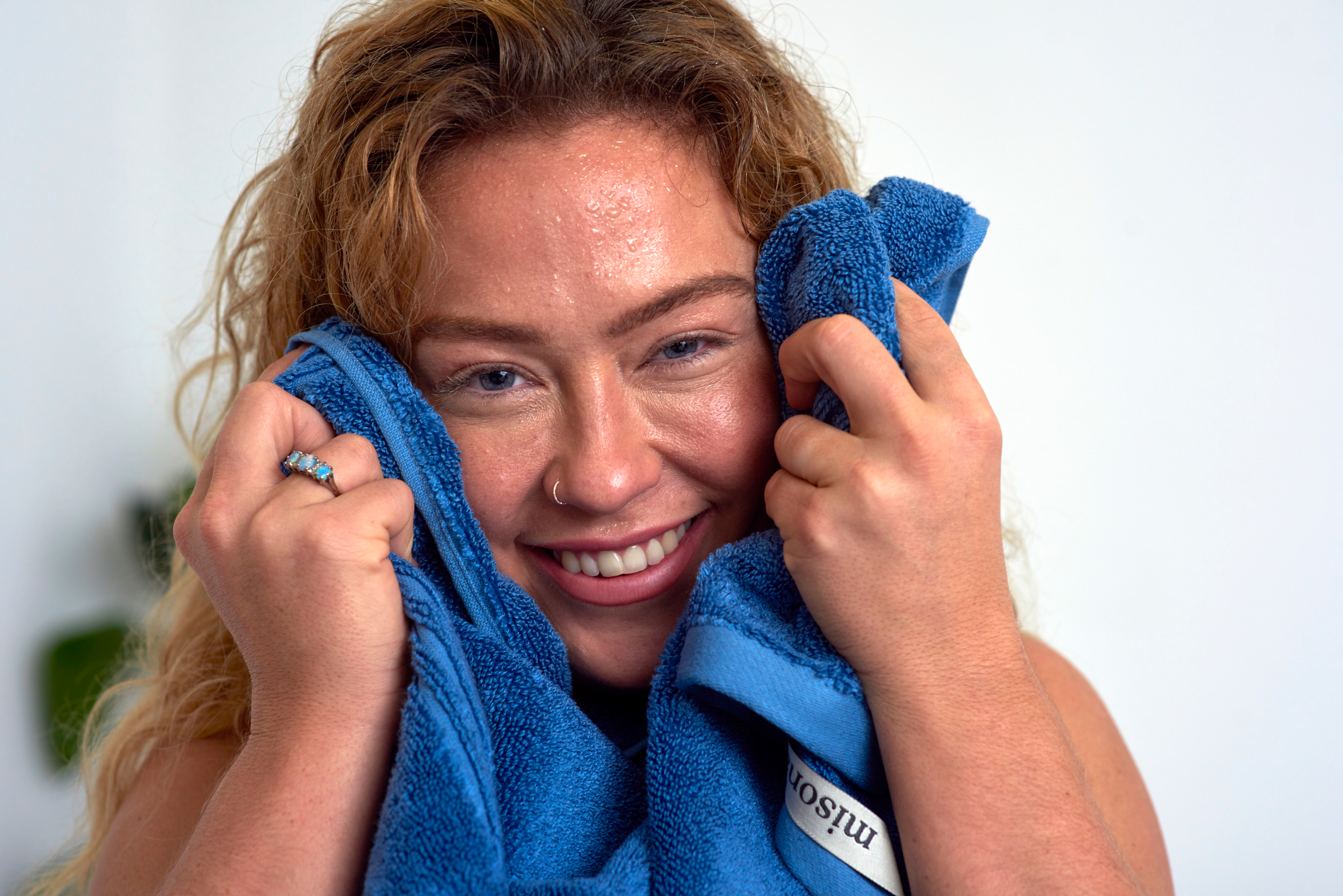 Bamboo has an extremely a high power of absorbency and is superior in soaking up any moisture. These means that using bamboo to make this collection is always sure to produce an incredibly absorbent towel.
The stunning, silky-soft blend of cotton and bamboo creates a towel that is 3-4 times more absorbent than regular cotton towels. It also produces an extremely quick drying towel.
Bamboo towels have a luxurious feel and start out fluffier and silkier than pure cotton towels, and tend to get even softer over time.
This ensures maximum comfort for you and your family with every single use, and will reduce the chances of your skin becoming irritated.
Bamboo Keeps Skin Hydrated and Dry
Whatever the cause of your skin sensitivity, it's best to have well hydrated but comfortably dry skin, rather than damp, clammy skin, which is more likely to get itchy and break out in an angry rash.
According to research, bamboo bath towels are four times more absorbent than organic cotton towels. It's hard to argue with the facts.
Faster drying means there's less chance of skin irritation whilst drying.
It's always important to pat your skin dry rather than wipe it dry to avoid upsetting your skin, but you probably know that already!
No need for Nasty Detergents or Fabric Softeners 
To anyone with sensitive skin, it's no secret that scented fabric softeners and strong detergents are to be avoided whenever possible.
It comes as little surprise then that you can wash Misona Bamboo Bath Towels with warm water and half the amount of gentle detergent you typically use on clothes.
We recommend washing and drying towels separately from other garments and linens with the heat setting turned to low for the best results. 
Zero Twist construction for the final flourish
It would be no exaggeration to say that our Ultra Soft Towels will be the softest towel you will have ever had the pleasure of using.
After stepping out of a relaxing bath or a steaming hot shower, all you want to do is wrap yourself in supersoft comfort. With these towels, you'll be sure to have your needs satisfied. 
The combination of bamboo fibres and combed long staple cotton alongside the towel's comprehensive zero twist construction ensures supreme softness and absorption, whilst staying fluffier wash after wash.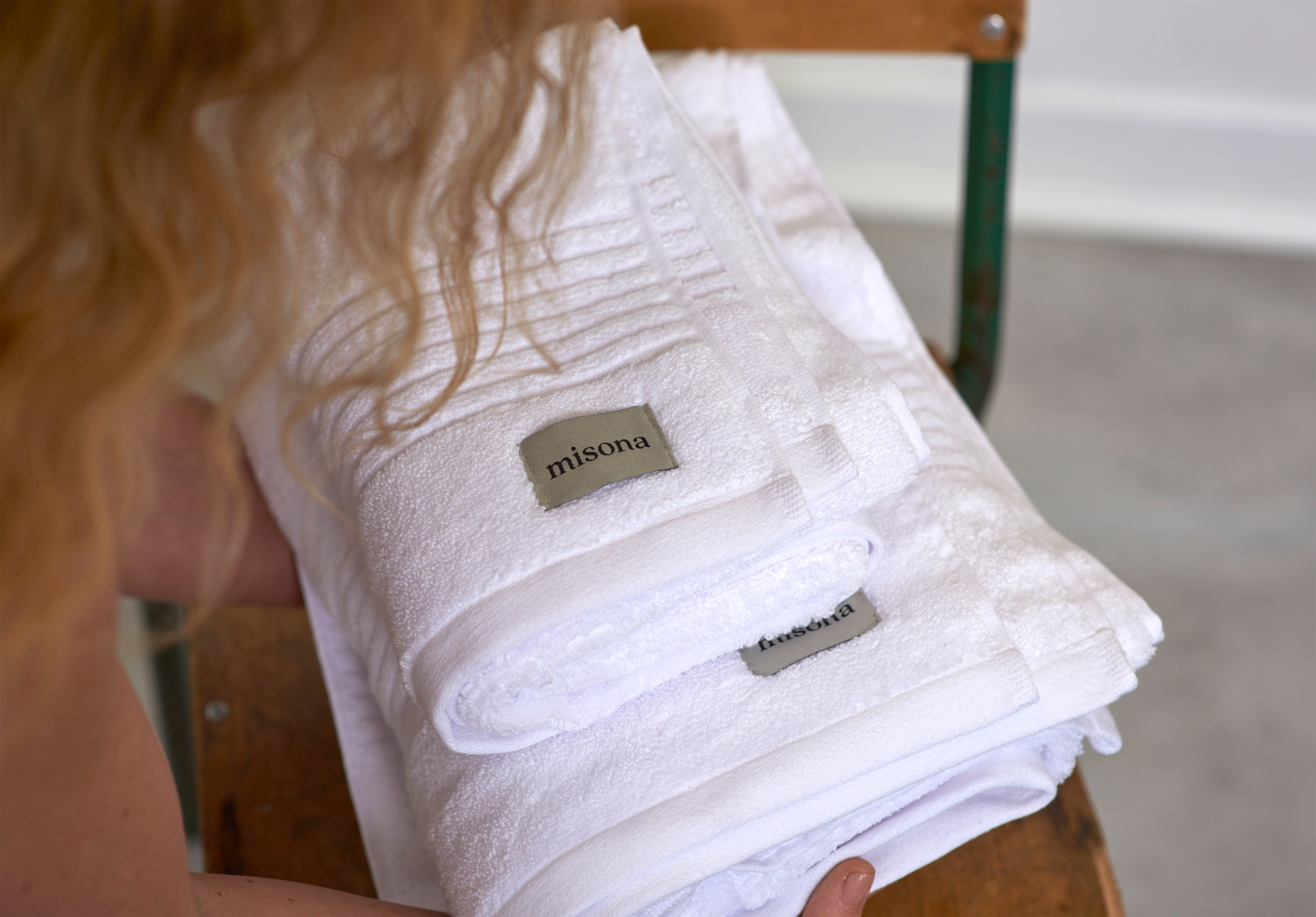 The zero twist technique uses extra long staple and stronger cotton fibres which are looped out from the towel, rather than in short stubby twists.
Coupling this with the fact that bamboo fibres are naturally antibacterial, anti-fungal, odour resistant and hypo-allergenic, it's clear these towels are the ideal choice for those with sensitive skin. 
Misona Bamboo Towels are The Best Bath Towels for Sensitive Skin
Check our our range of Bamboo Bath Towels that are sure to be a treat for your skin with every single use.
Choose from four different sizes: face cloth, hand towels, bath towels and bath sheets as well as six different colours.
Treat yourself to some brand new towels today, you will not end up regretting it.